Energy / Photovoltaic systems
The earth receives a continuous flow of free, clean and dependable energy from the sun that could fulfill the needs of humanity 8000 times over
We just have to find a way to capture it.
Thanks to my nautical background, as Naval Architect since 1974 , I have been involved in developing sailing and motor boats that navigate the world in total autonomy. This means to conceive and design all things, allways with care to the energy consumption , efficiency, supply and stocking. Making use of all buildings elements since this time, close to industrial sphere, and as far as I also navigate the world, I'm concerned about environment, earth climate, pollution and then : Energy supply.
The design of roofing elements which are able to capture the sun energy (Photovoltaïc or Infra-red) with only two parts, corrosion and hurricane proofed, is the ultimate design to simply integrate the power in building.
I hope that a lot of houses and facilities will be covered in the close future with the S3ID system, in order to help you to be at the same time : autonomous, off grid, clean for environment. Thank you.
SOLAR ROOF ENERGY: A WAY TO POWER THE FUTURE
| | |
| --- | --- |
| ROOF & ENERGY SUPPLY = SMART ROOFING | Ready to use! |
S3ID Roof integrated solar system
Only 1 tile to fix, 2 functions: roofing & energy recovering
Advantages:
| | |
| --- | --- |
| Two in one operation | time and money saving |
| Fully roof integrated system | increases aesthetic effect |
| Structural strength | avoids roof planking: money saving |
| Watertight casing | no seals to install |
| No seels | no risk of leaks: money saving |
| No use of steel/aluminium hardware | no corrosion |
| Rain water grooves included | water recovery |
| Quick fastening | time and money saving (-35%) |
| Self ventilation by chimney effect | optimizes efficiency of solar cells |
| Corrosion proof | sea and volcanos areas compatible |
| Hurricane proof | tropical zones compatible |
| No ground connection needed | time and money saving |
| Electrical connections in dry zone | protects lifetime of connectors |
| Photovoltaic panel included | solar power output |
| Infra-red panel included | hot water output |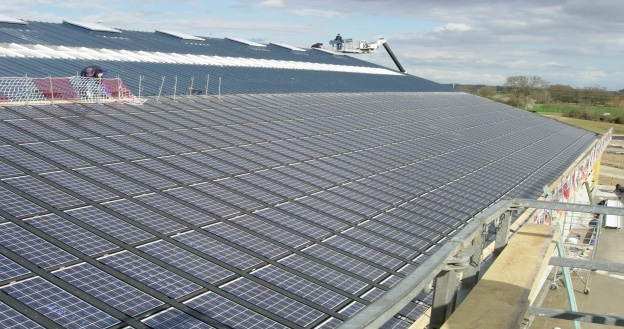 Integrated elements
on facility roofing 459 KW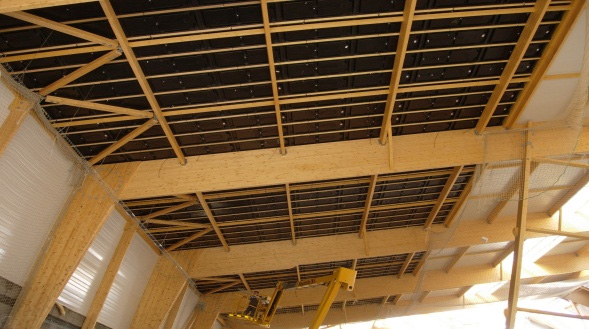 Sight of under side of roof,
showing electrical connections in dry zone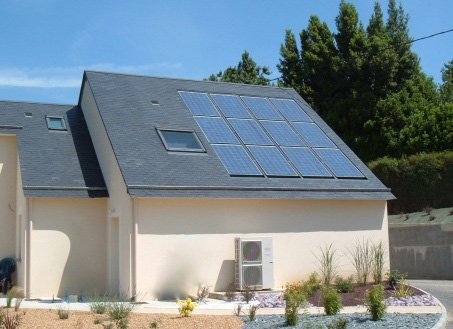 Integrated 3 KW elements
in particular house roofing
---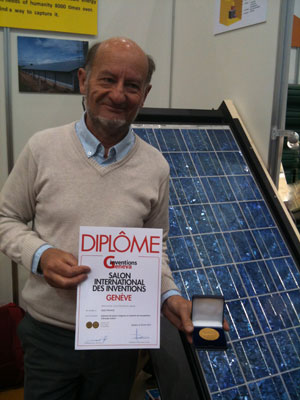 " Gold medal
at the International Exhibition
of Inventions
of Geneva, April 2012"
---
SAILLARD SOLAR SYSTEMS
INTERNATIONAL DEVELOPMENT
FRANCE
Patent France: WO 2009/043894-A1
Patent EU: n°08804981.2
Patent US: 2010/0281794-A1
Guy SAILLARD
Inventor
Tel: +33 (0)6 15 92 82 19
56400 Auray - FRANCE
saillard.guy@wanadoo.fr
www.saillard-guy.com